Whey Protein Smoothies
Your mornings are about to get easier!
Who has time to eat right with everything we need to get done on a daily basis. We know we should be eating clean whole nutritious food meals, but we sometimes don't always get around to doing it. A very simple whey to get this done first thing in the morning so you're ahead of the game is by making up a nutrient-dense full meal whey protein smoothie!
Smoothies are not just the ultimate on-the-go breakfast, but are a source of vibrant health, longevity and lasting energy. Adding in a serving of protein powder to your smoothie can keep you feeling full, satisfied and energised for longer.
Want a really creamy fruit smoothie for breakfast? Try adding in either of these of these ingredients including or all of them. Avocado's create a very creamy texture with an abundance of micronutrients and healthy fats. Banana is a great way to give that sweet creamy flavour and texture and you can't go past natural Greek Yoghurt as a go to creamer in your morning smoothie.
Starting your day they right whey provides you with a better quality of life and allows you to be more productive during your days at work. Smoothies are an easy portable and convenient way to get those nutrients you need to get through your busy days.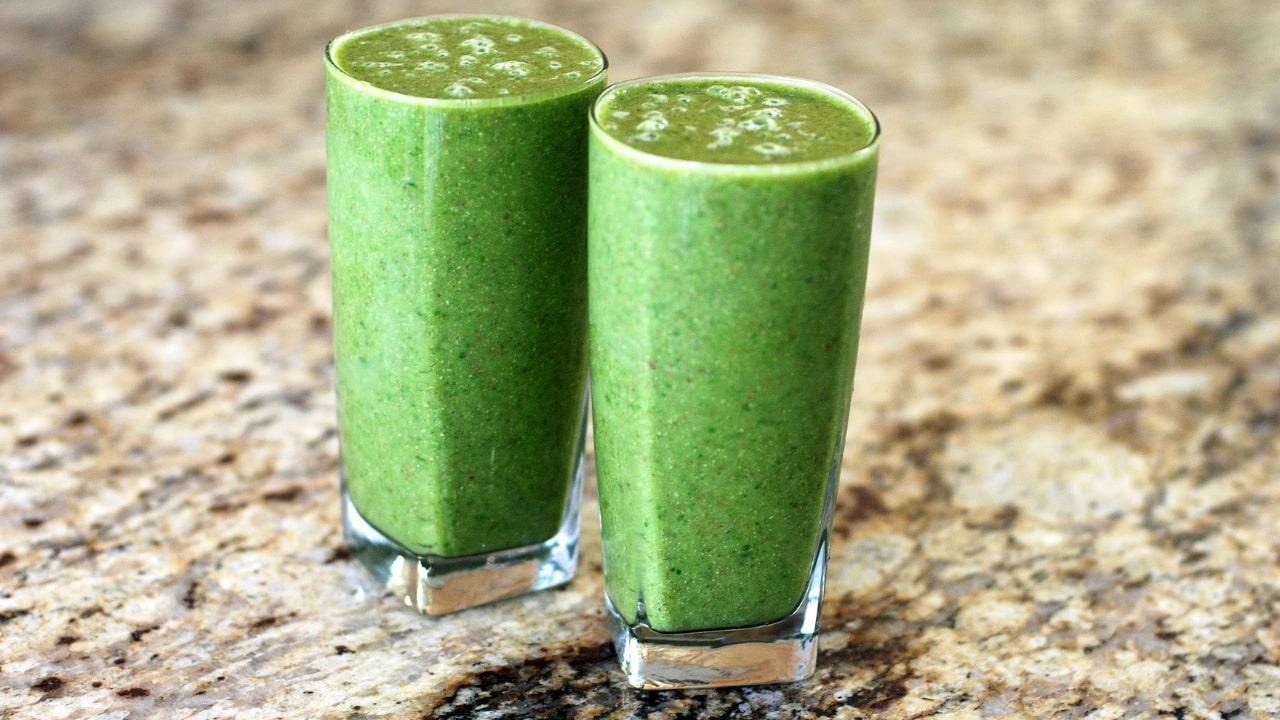 How Can You Stay Healthy?
Your body and mind needs nutrients on a daily basis from clean nutrition and smoothies are a very simple way to get this done. So simple in fact that when you have your ingredients out on the bench, you'll be drinking your blended up smoothie in under a minute. So simple, so efficient and very nutrient-dense.
Smoothies ensure you're going to get those nutrients exactly where they belong...in your cells!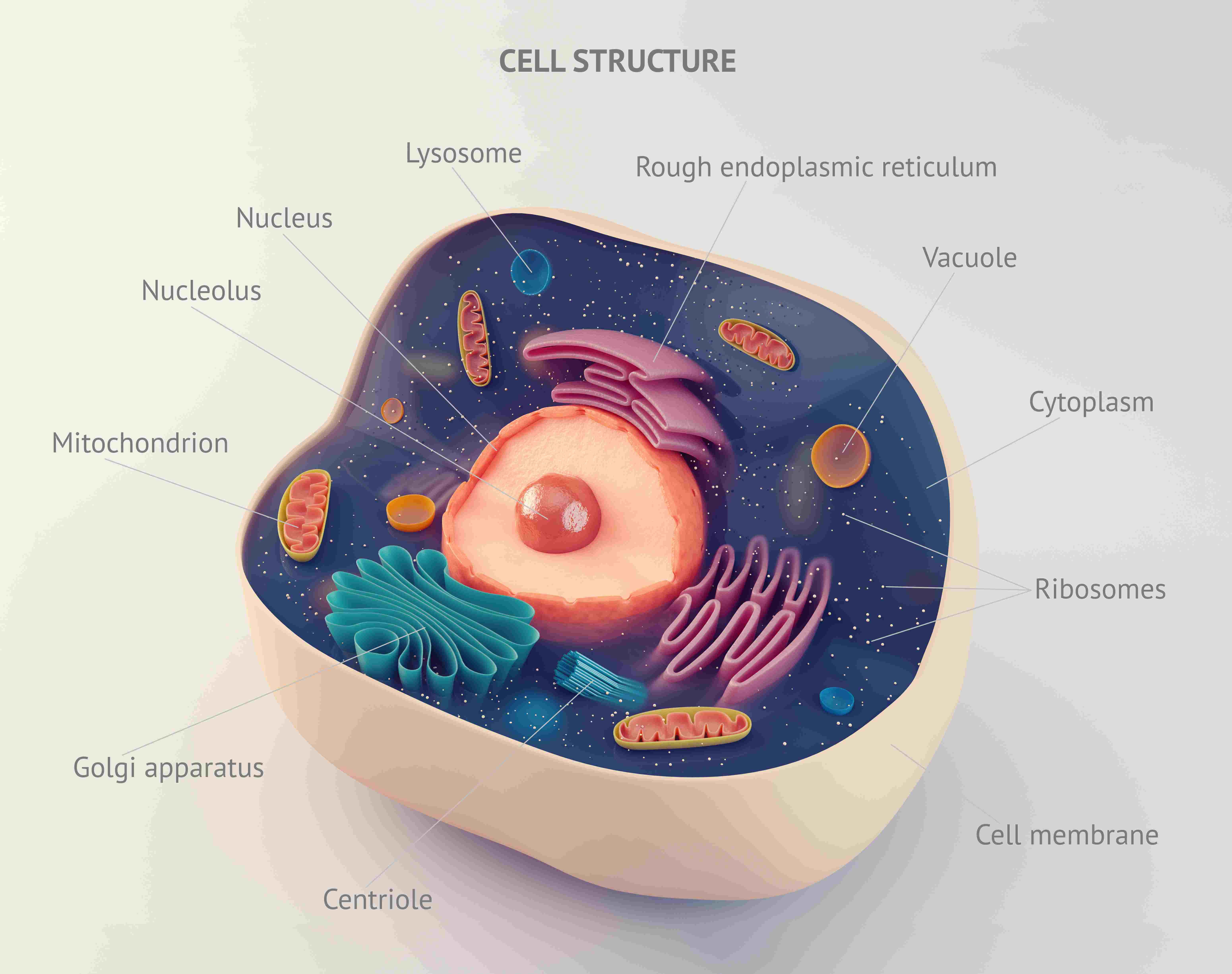 It isn't just about what food you eat but its about how much of the nutrients from the food you eat actually get to where they belong. They need to be absorbed and travel all the way in the cell structure, providing the food each cell needs.
This is where smoothies are great as it is ready to be digested. Normally when we eat, we may chew around 7 - 10 times before swallowing. This really isn't enough actually, we need to chew more, but we normally rush ourselves when eating like our food is going to grow legs and run away from us.
With smoothies, the blender does the chewing x 1,000! So it's all broken up ready for absorption once it hits your small intestine. Then we have some happy cells, being fed all day long. Happy days! Just remember to hold the smoothie in your mouth for a moment as that's where the digestion process begins.
Clean Whole Food Nutrition
You want to be putting clean whole foods into your smoothies, I mean you wouldn't go using anything other than fresh or frozen fruit now would you? You wouldn't use a toffee apple right? No, you wouldn't. If you were to use an apple it would be a fresh apple.
You'll want to use clean whole foods, healthy fats and clean protein powder so everything in your smoothie is nutrient-dense and packed with life giving goodness to increase your health and wellbeing and quality of life.
So what are Carbohydrates?
These are your Fruits, Vegetables and Grain Products. I have covered this in more depth in an article here - What Are Macronutrients?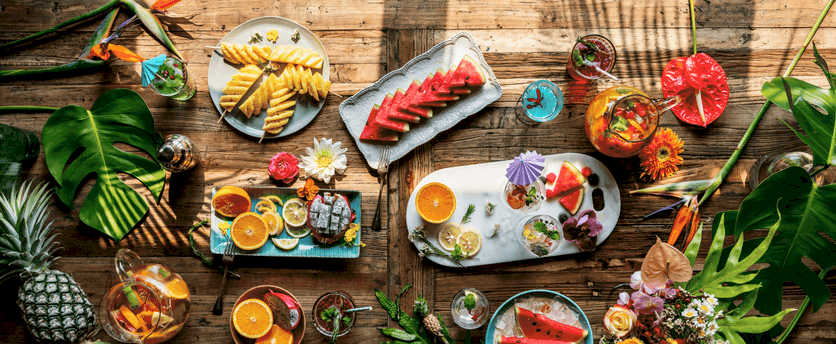 How to make a delicious Healthy Whey
Protein Smoothie!
You want all 3 Macronutrients
Protein, Carbohydrates and Fats and all from clean healthy sources.
Step 1: Choose your Protein - you want this to be a complete protein clean and a rich immune boosting nutrients and naturally occurring amino acids. Life Grip's Vanilla Whey Protein. Every scoop has 21g of Protein.
Step 2: Choose your Carbs - choose your favourite fruits and also grains if you like (oats, quinoa).
Step 3: Choose your Healthy Fats - chia seeds, almond butter, peanut butter, coconut oil, avocado, nuts, seeds.
Step 4: Optional but highly recommended! - Choose something green or red. Green: 5 Greens, Spinnach, Broccoli, Kale. Red: Beetroot!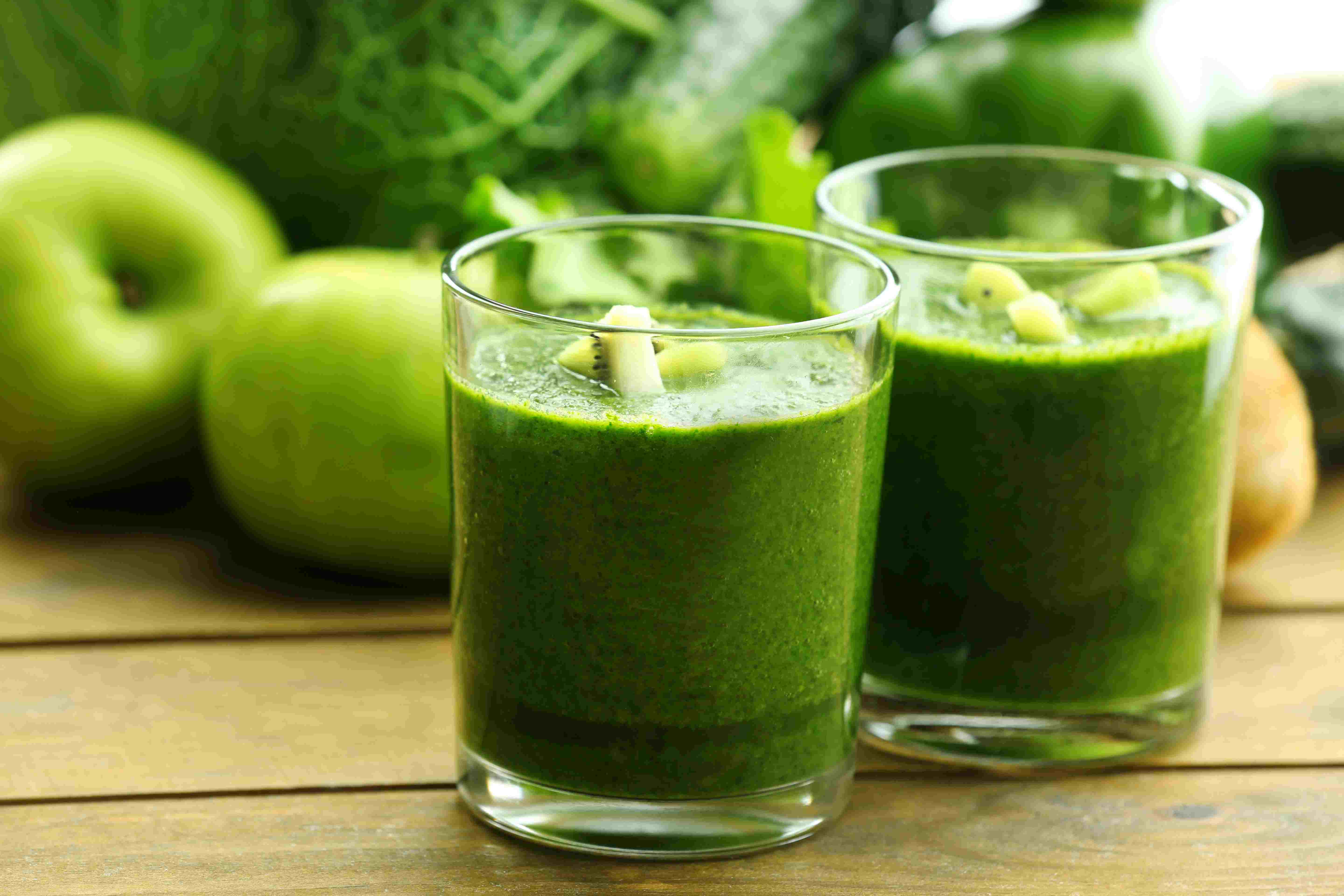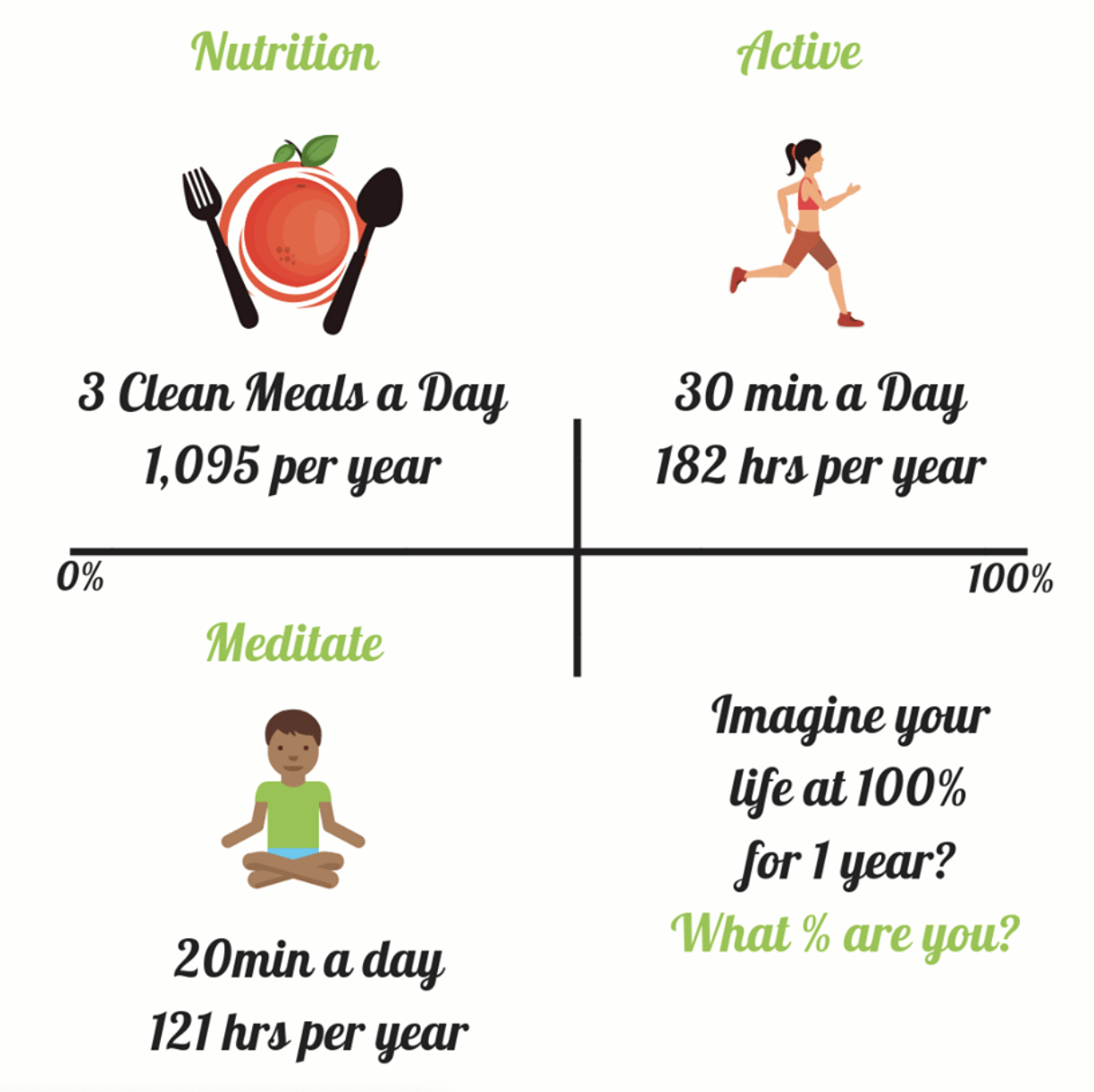 It's about having a clean nutritious meal to begin your day with clean whole foods and a clean whey protein powder. You'll be making sure you begin the day right 365 days a year. Think about it, if you eat 3 times a day, that's 1,095 meals per year. How many of these are clean whole food nutritious meals?
Here's the solution for you to make sure that 365 of these meals are clean and healthy. Now all you need to do is work on the 2nd meal of the day which will give you 365 more clean healthy meals and then you work on the 3rd meal which will give you your 1,095 meals for the year.
How many of your meals out of the 1,095 meals are from clean whole foods? Are you 40, 50, 60, 70 80, 90, 100%?
Imagine how amazing you'd feel if you made sure 100% of your meals were from clean whole foods? Imagine if you got Active 30 min a day everyday of the year? Imagine if you meditated for 20 min a day for the whole year?
Follow Along Below
___________________
Tell us what's working for you (and what your challenges are). Sharing your experiences is a great way to be part of our Life Grip community and, you guessed it, maintaining your social connections and being part of a supportive community is yet another way to maintain your youthful vitality for as long as possible.
Eat Clean, Think Clean and Live Clean, your body changes, your mind thinks better, you handle stress and challenges better and are more driven and motivated as your energy levels have increased along with your mental clarity. You now begin to look at other areas of your life and how you can enhance those.
_______________
Sponsored Note: This article was brought to you by Life Grip Australian Grass Fed Whey Protein. A powerhouse protein source, with natural health promoting bioactive nutrients from grass fed milk. GMO, Hormone and Gluten Free. Nothing artificial or synthetic. No added sugars. A creamy, smooth protein that tastes deliciously clean, without the usual chemical taste of most protein powders.
Here's what an ingredients list should look like. Minimal, natural, real food ingredients.

You'll not only taste the difference, you'll feel it. If you're looking for personal growth, a healthy body and sharp mind, this is the protein powder to build the best version of you.
Eat, Think & Live Clean.
Kind Regards
Adam Phillips – Founder of Life Grip
Our focus goes into the products we pro- duce in order to increase your quality of life. While other companies are focused on glamour, fashion and fitness models, we'll still be here creating the cleanest supplements on the market.
A brand built on quality, virtue, convenience and a minimalistic focus to retain mother na- tures perfect formula, for us all to reap the benefits. At Life Grip we Eat, Think & Live Clean.
stay updated & subscribe to our newsletter